Family and leisure-time activities for the student in Denver
at "bornhardt.dk"
The pictures of to day - Februar 16-21, 2002 - Click at some of the pictures for full size
Other news from Denver Click here!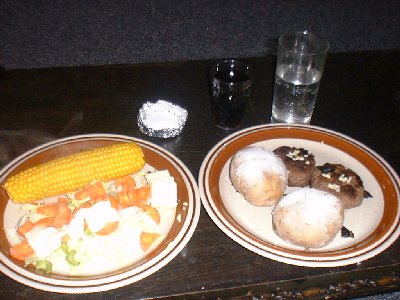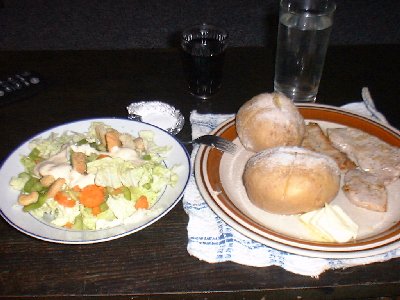 The dinner to the left: Maize and salad, boiled potatoes and hamburger. To the left Salad, boiled potatoes and steak. Notice my home made salt pot and the little glass with red wine.
To the left the sign you meet when you start going up. It is free to walk and bike on the track.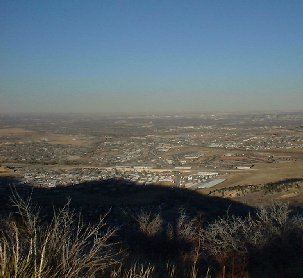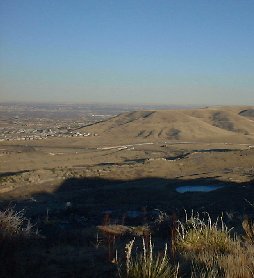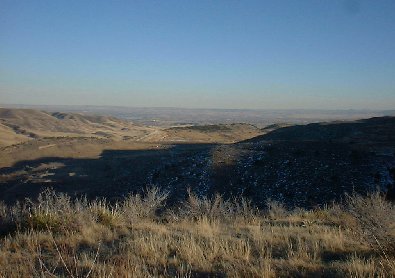 Half of the panorama view from the top. My apartment is placed in the middle of the picture to the left just on the other side of the highway you see close to the shadow.
To the left you see the student on his way up to the top and to the right he is on the top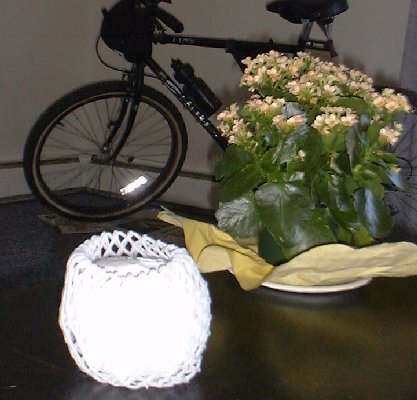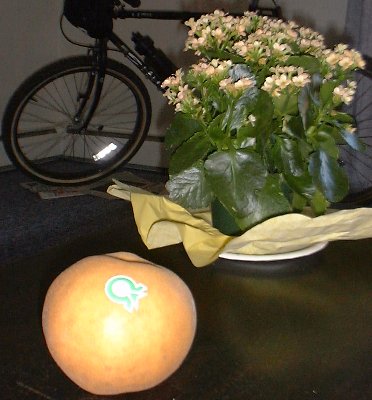 I got this big Korean Pear from Rich. It tests good with some suggar
Other news from Denver Click here!
February 22, 2002